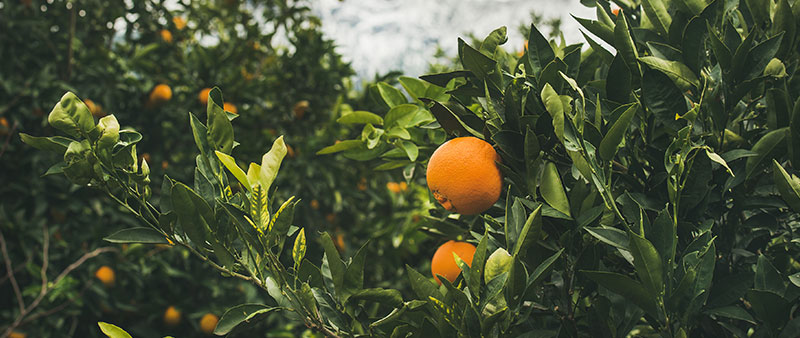 Juicze Juice at TAATAS (PVT) LTD
Sri Lankan Treasure – Palmyrah
The Sri Lankan Palmyrah is a hidden treasure, according to several consumers throughout the world. As such, TAATAS (PVT) LTD is one of the most excellent FMCG food manufacturer and exporters in Sri Lanka who are proud to introduce their juice brand named 'JUICZE', through which TAATAS produces highly qualified and organic palm crush obtained from the 100% natural Palmyrah fruit. It is a 'ready to drink' juice which is enjoyed by both local consumers and buyers all over the world. JUICZE was introduced as soon as TAATAS realized that they can raise the quality of Palmyrah drinks, through which they were definitely able to meet and satisfy an eager export market.
A Short Insight to TAATAS (PVT) LTD
TAATAS was established in Sri Lanka as "A Distributor for Local Farmers and Entities." Their factory and head office is situated in Jaffna, Sri Lanka. They are engaged in manufacturing and marketing premium quality organic spices, especially all kinds of Palmyrah products for over 10 years. TAATAS always provides the most hygienic quality products to its valuable customers. Today, TAATAS has introduced the brand JUICZE worldwide, particularly to market Jaffna-based Palmyrah Cordial that is rich in taste and flavor. What more, it is organic, high-quality, and sugar-free!
An insight to Palmyrah Development by TAATAS
The Palmyrah tree is abundant in the north, and old government records reveal about 11 million trees in the northern region of Sri Lanka. While shelling and war-time destruction altered the landscape, the trees that remained have persisted. The Palmyrah Development Board started in 1981. However, neither the Palmyrah Research Institute nor the Development board of Palmyrah has performed adequate functions to focus on the economic potential of this wonderful natural resource that is available in every corner of the northern province of Ceylon.
Therefore, TAATAS has increased the quality of their Palmyrah products so that it meets the modern standard as well as the suitability of consumption world-wide. The cordial currently being manufactured in their company is made in highest quality, with new machinery and technology which has increased demand in the market among the other popular brands of juices. What more, JUICZE Palm Cordials are tastier than other cordials in Sri Lanka. The bottling plant of TAATAS also meets the quality standards required to export JUICZE Palm crush globally.
Why choose JUICZE Palm Cordial
The palm cordial of TAATAS is obtained by the team at TAATAS who handpick undamaged palm fruits in a hygienic way. The Juicze palm crush is a genuine organic product which has two options: low sugar and sugar free. The juice is ready to go with a little shake of the bottle: it is as simple as that. You can then taste the enriching flavor of palm fruit from the first sip to the last.
Reason for the introduction of JUICZE by TAATAS
TAATAS (PVT) Ltd is a global leader with an outstanding collection of brands across drinks and other products. As such, Juicze was established to reach the international market and ensure a new trend with Palm Cordials. Sri Lanka's natural resources are many, and TAATAS wishes to create a better way for Sri Lankan locals to live and work together, to bring good times from a good place, today and for generations to come.
TAATAS' goals in marketing JUICZE Palm Cordials
TAATAS' Performance Ambition is to be one of the best performers, and the most trusted and respected Sri Lankan Manufacturer, Distributor and Exporter Company in the world. The company is proud of the brands they make and the enjoyment they give to millions. They are passionate about the role Palmyrah plays in bringing people together, to celebrate life every day, and everywhere.
TAATAS' services and products are unique in several ways
TAATAS' unparalleled knowledge and understanding of the Palmyrah market coupled with their focus on excellence and innovation in Palm Juice production has led to the forging of strong long term relationships with brands and clients that are built on confidence and trust. They go the extra mile to surpass clients' expectations and produce only the best Palm crush in the world, let alone the country.
Why People Choose TAATAS (PVT) Ltd and JUICZE brand for Palm Crush consumption?
TAATAS began its Palm Juice production with the goal of offering their clients high quality, natural, organic, and sugar-free drinks right to their doorstep at the touch of a button at even below market prices.
TAATAS' Strategy in introducing JUICZE
Reducing toxic drinking is core to TAATAS' corporate premium strategy. They wish to ensure that their brands are enjoyed responsibly and they encourage their employees and consumers to be responsible hosts and respectful guests. Moreover, they respect their consumers and set high standards for marketing and self-regulation and operate with transparency about all their policies. Moreover, the company is determined to enhance the prosperity of groups and clients consistently.
Wonderful Benefits of JUICZE Palm Cordials
Juicze Palm Crush allows athletes to perform for longer and more effectively in training and competition by providing energy to working muscles and the brain. Moreover, the natural cordial improves energy, helps with weight loss, increases endurance, and improves concentration. Presently TAATAS collaborates with more than 10 supermarkets in Sri Lanka and abroad. They work vigilantly in order to be the sole trailblazer and pioneer in proper dieting and staying fit.
TAATAS' Main Objective in promoting Palmyrah Products
The main objective of TAATAS is to promote local entities as they manufacture only organic raw materials from Jaffna-based village organic farms. They have more than 10 Years' of experience in developing the Sri Lankan food production industry. The company aims to build the nation's economy through enhancing local products.
Do you wish to contribute to the Sri Lankan economy by enjoying a bottle of JUICZE Palm Cordial? Trust me, you will love it.

Juicze © All Rights Reserved TAATAS – 2021
Juicze © All Rights Reserved TAATAS – 2021