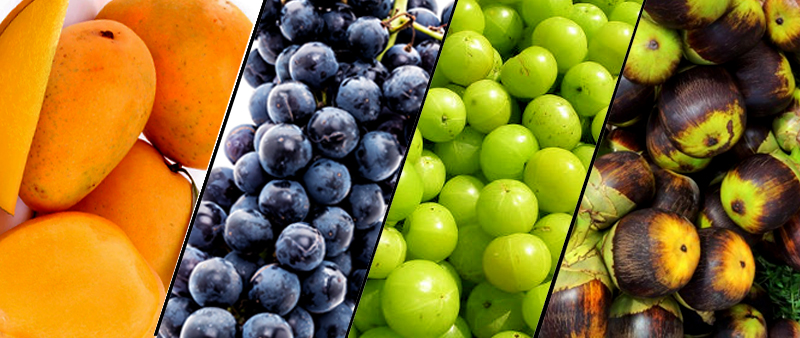 Benefits of Juicze Palm juice
Generally, palm fruits mature during August and the ripe fruits fall from the Palmyrah tree during September and October. By the end of October most of the fruits from the female palms drop down. Around the world, numerous countries are trying to recreate the healthy and natural taste of original palm juice. However, only in Jaffna, Sri Lanka, people are able to get the organic and all natural palm juice straight from the Palmyrah tree. Northern Sri Lankans use ripe fruits of the Palmyrah tree on a fairly large and profitable scale. As such, TAATAS (PVT) LTD is proud to be the pioneer company to manufacture, distribute, and export the evergreen palm juice from the amazing Juicze brand.
How is Juicze's unique Palm Juice made?
The fresh pulp of palm fruits is extracted by experts in the field, which is then washed to remove any impurities. The experts heat up the pulp and bring it to a boil using hot water, in order to obtain the fruit concentration. Then, the concentration is mixed with water to get the correct liquid consistency. The drink is drained and bottled in a hygienic way.
What is the specialty of Juicze Palm juice?
The palm juice made by TAATAS is 100% natural, organic, and hygienic. The company follows all the standards required for exporting the drink. The special attribute of TAATAS' Palm juice is that the company offers low sugar and no sugar options in their drinks. Namely, Juicze Palm Juice is absolutely suitable for all consumers, including people who have high blood sugar level.
The company does not add any added preservatives or coloring. Juicze Palm Juice contains an appeasing orange color which has been attributed to the presence of pro-vitamin A carotenoids of medicinal and nutritional value.
Benefits of Juicze Palm juice
There are numerous health benefits of Juicze Palm juice, which includes:
It is rich in Phyto nutrients:
Juicze palm fruit juice is rich in numerous phyto chemicals that possess strong antioxidant and anti-inflammatory properties. These compounds can help in slowing down the process of aging and in lowering the risk of many serious health problems such as heart disease and cancer.
It is a home remedy for many ailments:
Juicze Palm fruit juice has anti-inflammatory and anti-oxidant properties. It helps to cure skin inflammations. It could be consumed to treat nausea and vomiting. Moreover it is used as an expectorant and also as a liver tonic.
It is an excellent source of drink for weight loss:
Juicze Palm fruit juice is a low calorie fruit drink that is thus beneficial for people trying to lose weight. The fruit is rich in water content, which helps keeps your stomach fuller for a long period of time. This in turn helps in preventing frequent snacking, which is important in maintaining a healthy weight.
It cools the body:
Juicze palm fruit drink is a natural coolant drink which keeps the consumer's body cool especially during the summer season. It also helps in preventing a number of heat related problems like prickly heat, dehydration, dry skin, and hair loss. Not only does it hydrate the body, Juicze palm fruit drink also helps replace the nutrients and electrolytes that are lost due to excessive sweating. This drink satisfies the consumer's thirst and provides them with the energy to stay active throughout the day.
It helps relieve digestive problems:
Juicze palm fruit drink is a natural remedy for several stomach ailments and digestive problems. It helps in relieving constipation and in promoting normal bowel movements. It also helps in preventing acidity and stomach ulcers.
It helps relieve skin related problems:
Juicze palm fruit drink is an excellent cure for some of the common skin problems that arise during the hot summer season, such as heat rashes and prickly heat. The anti-inflammatory properties of the fruit are helpful in treating redness of the skin due to intense heat.
It prevents diabetes:
Due to the low Glycemic Index of palm sugar, Juicze palm fruit drink is a healthy substitute for artificial sugar drinks. Thus, it helps to prevent the onset of diabetes. Even though palm sugar consumption has been reported to not cause a sudden spike in the blood sugar levels, diabetes patients should still consider consuming palm sugar at a very low level. This is the reason why Juicze palm fruit drink comes in two types: low sugar, and completely sugar free.
Other advantages of juicze palm fruit drink
TAATAS' extra-special palm fruit drink contains vitamin A which is good for eyesight. The fruit drink is nutritious because it contains nutrients like zinc, iron, potassium and calcium. The drink has anti-oxidant properties on top of anti-inflammatory properties, and the pulp has been used medicinally in the treatment of worm infestation too.
For further details, please contact us at …………………………………..

Juicze © All Rights Reserved TAATAS – 2021
Juicze © All Rights Reserved TAATAS – 2021